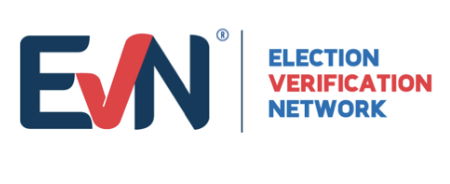 You can mail in your donations to the following address:
Community Initiatives/EVN
Administrative Offices
1000 Broadway, Suite #480
Oakland, CA 94607
Election Verification Network is funded solely by the donations it receives from those who use its resources and who turn to the organization for expertise and insight when challenges arise. Our network is populated by responsible and committed people like you who care about improving and sustaining the integrity of U.S. elections, and we are constantly increasing our knowledge base and the information available to our participants so that we can help in the development of practical, applicable solutions to the issues you bring to EVN.
Please note: Our fiscal sponsor is Community Initiatives (CI). Donations are made to CI for the support of EVN, to help keep elections secure and verifiable, and keep you connected to your election experts and peers.
EVN thanks the numerous supporters who make this important work possible.
Donate via Credit Card or eCheck
FAQ
Is my donation and credit card info secure?
Yes, the security and confidentiality of your information is our highest priority. We will not sell, trade or share your personal information with anyone else, nor send donor mailings on behalf of other organizations, and we will only share personal information if you have given us specific permission to do so.
Is my donation tax deductible?
Yes, we are a fiscally sponsored project of Community Initiatives, which is a public 501c3 organization recognized by the IRS. Your donation is tax-deductible to the fullest extent permissible by law.
How do I know that my donation was made successfully?
You will receive an emailed receipt immediately after your donation is submitted and your credit card is processed. Your donation will also show up on your bank or card statement within 1-3 business days.
Do I get a receipt?
Yes, a receipt is sent to your email inbox once your donation is processed. Please be sure to keep a copy of your receipt for tax purposes. If you select a recurring donation, you will be sent an individual receipt each period when your donation is processed.
Is my donation private?
We will not share or sell a donor's personal information with anyone else, nor send donor mailings on behalf of other organizations.